Typically when you're looking to buy a home, you will want to check all the electrical wiring in the home, and determine whether there are any electrical faults on the property.
This is why we always recommend hiring a quality building inspector to find any electrical faults throughout a home BEFORE you make the purchase.
We've put together a comprehensive list of the top things a building inspector will check for when they conduct their inspection.
Buying a home is likely to be one of the biggest investments you and your family will make. It's easy to get carried away thinking about colour schemes and moving in, however you need to always be completely sure that everything is in good condition and you aren't inheriting any unseen problems with your new property.
What is a Building Inspector?
A building inspector is a qualified professional who will be able to help you spot any potential issues with the property and provide you with a full report regarding their findings after their inspection.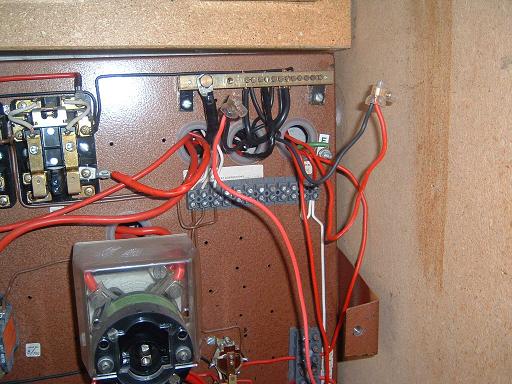 What Will A Building Inspector Check for?
Electricity and Electrical Systems
This is one of the most important things to check for in any property as it can drastically affect the safety of your potential new home.
A Building Inspector will be able to check whether all of the current requirements are met with the electrical systems in place and recommend any changes that should be carried out to make the property safer and more functional.
Strong Foundations, Strong Home
If you buy a property and suddenly find out, after purchase, that there are structural issues relating to the foundations you could (unexpectedly) be facing huge costs and disruptive building work.
Save yourself financial and emotional stress by ensuring that you hire a building inspector who will check for signs of problems with the foundations.
Walls, Ceilings and Floors
The basic structure of your new home is incredibly important. Building Inspectors will check for damp walls, sagging or stained ceilings as well as cracks around doors and window frames.
These can all be tell tale signs of greater problems bubbling under the surface so always hire someone who knows exactly what they're looking for.
Plumbing Problems
A good Building Inspector will always check the plumbing system within a property, reviewing the functionality of showers, sinks and toilets inside. Additionally, they'll check drains and guttering alongside how waste water is disposed and whether everything is flowing efficiently.
Pesky Pests
Check with your building inspector about whether they will check for any issues with pests inside your potential new home. Some building inspectors include this in their reports whilst others require you to have a separate inspection.
Either way, always ensure that you have this done as issues such as termites can cause huge problems further down the line.